If you cannot find the answer to your question in our Support Center or require additional assistance, please contact Support, following steps below.

A. If you are already logged into the SaxoTraderGO, follow these steps to complete the Contact Support form (not available on smartphone App):


Account > Other
Contact Support
Select the relevant Subject
Message  additional information
Attach Files (Documents, Images, Log Files,...) where required
Submit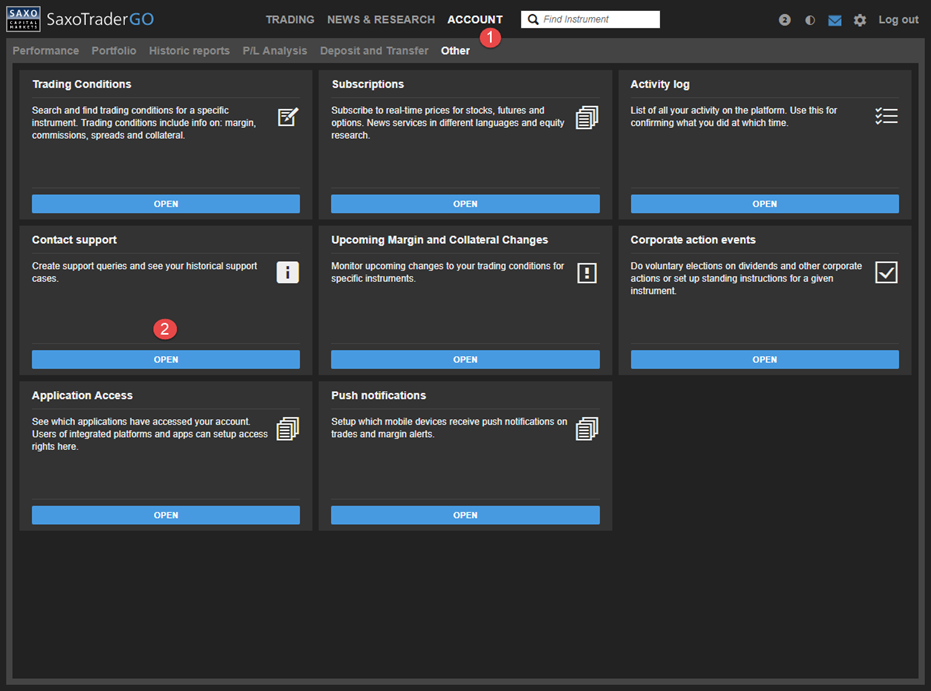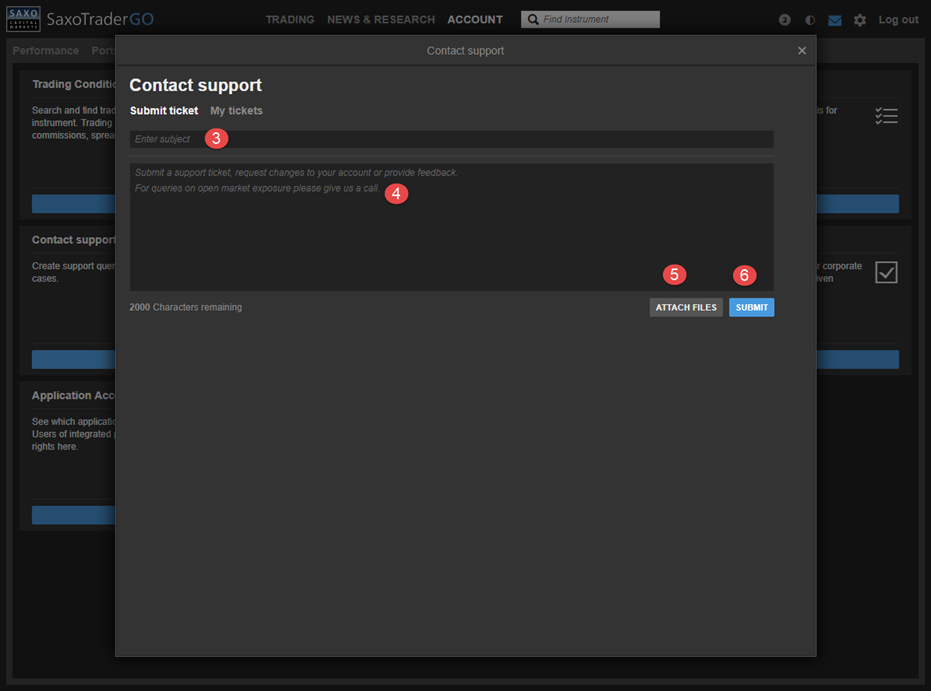 Follow up on your ticket/case from My support tickets available in the same view.

B. Otherwise click HERE, login with your User ID and Password, click on Other to get into the Contact support form, and submit your query.