You don't have an account yet?
A general overview of our pricing can be found here https://www.home.saxo/en-au/rates-and-conditions/pricing-plans/pricing-overview. 


You have an account?
If you are a client and want to see what trading conditions are applied to a specific instrument, find the instrument and open the trade ticket, then click on the "i".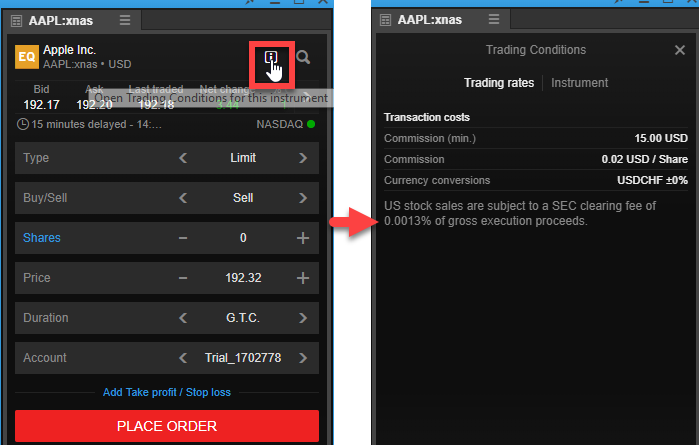 You want to check the costs of a trade already executed?
If you want to look at the costs applied to an open trade, please read How to view position details?
For closed trades, use the "Trades executed" report. Trades are visible there the day after they have been closed:
SaxoTraderGO: click Account > Historic reports > Trades
SaxoTraderPRO: click Menu > Trades executed
 
Note: You may see information about Contracts for Differences ("CFDs") in the above image; however, you should not take this as Saxo Capital Markets HK Limited proposing or advising clients to trade such product. Trading CFDs is not available to clients of Saxo Capital Markets HK Limited.