It is possible to place an instruction for upcoming dividends to be booked as cash or securities.
Standing instruction:
A Standing instruction is a rule that defines how an election should be automatically performed.
Standing instruction only apply to corporate action event of type DRIP (dividend reinvestment plan) or DVOP (dividend Option).
Whenever a voluntary event occurs of type DRIP or DVOP, an election should automatically be made for either Cash or Securities.
How to set up a Standing instruction
In SaxoTraderGO: please go to Account > Other > Corporate action events
In SaxoTraderPRO: please go to MENU > Other > Corporate action events
1. Open STANDING INSTRUCTIONS module, click Add.


2. Choose to receive  CASH or SECURITIES, from which account (if you have more than one), instrument and hit OK.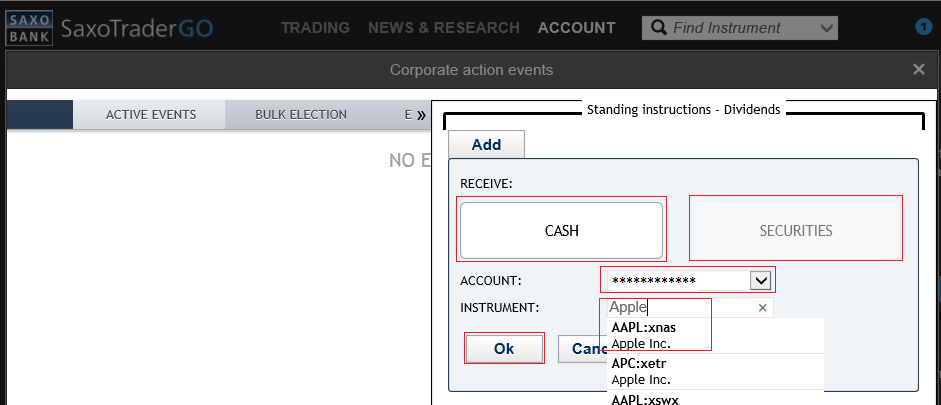 3. Instructions placed. In below example it is to receive cash for Apple stock. It is possible to remove it then or to add another one, repeating steps above.