For the quickest reply to your query, please contact us through the platform, via live Chat.
Chat
Click here to chat now, or navigate the the SaxoTraderGO or SaxoTraderPRO as follows:

Desktop

platforms: > Chat

Mobile

app SaxoTraderGO: Menu icon > Support > Chat
Support ticket
If you require additional assistance you can submit a case via the trading platform.
SaxoTraderGO/PRO: > Contact support > Create and view support request
Mobile App SaxoTraderGO: Navigate to Menu icon > Support > Contact support and click on "Create Support queries and see your historical support cases".
It is possible to attach documents to the case by clicking on Attach files. Please remember to select a subject from the drop-down menu under Please select an option...
You can follow up on your cases from My tickets available in the same view.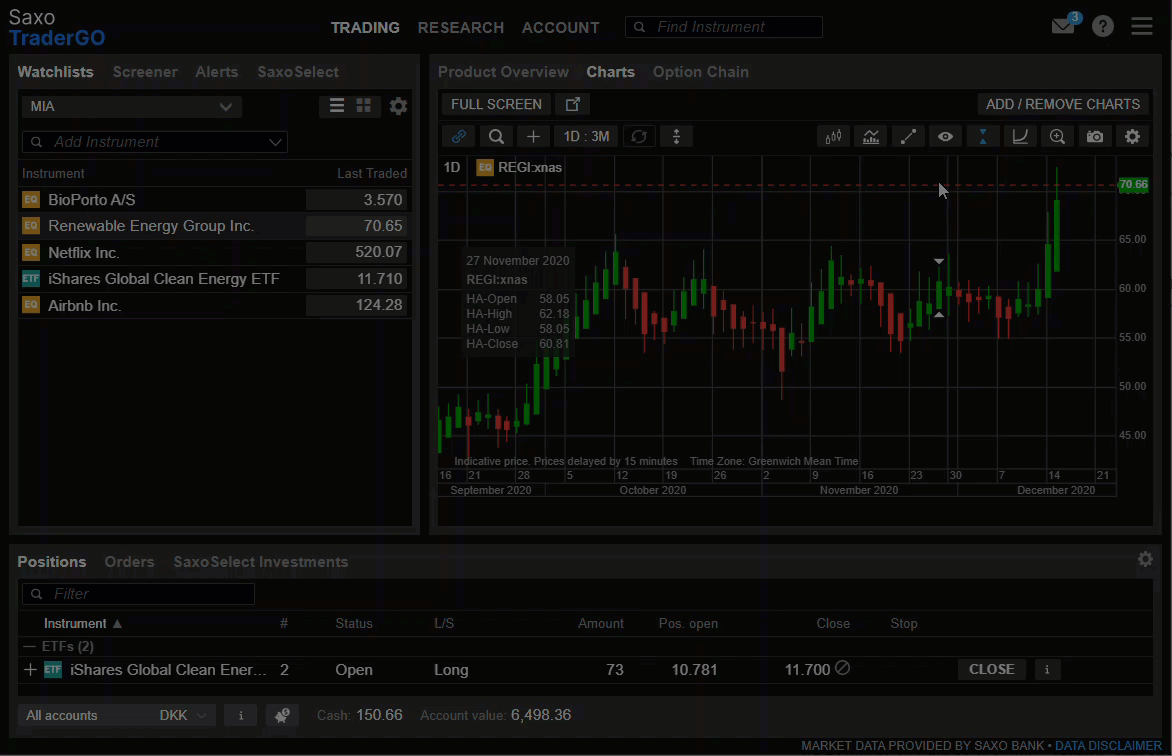 Call
If you have problems accessing the platform, you can call us:
| | | | | |
| --- | --- | --- | --- | --- |
| Argentina | +54 1152362369 | | Norway | +47 8005 8144 |
| Australia | +61 282679000 | | Poland | +48 222755570 |
| Brazil | +55 2140420014 | | Russia | +45 3977 6559 |
| Chile | +56 225940253 | | China | 400 0628 068 |
| Colombia | +57 13161659 | | Singapore | +65 6303 7888 |
| Czech Republic | +420 226 201 580 | | Slovakia | +421 233329935 |
| Denmark | +45 3977 6559 | | Spain | +34 91769 6996 |
| France | +33 178945640 | | Sweden | +46 (0)2004 39540 |
| Germany | +49 69120063911 | | Switzerland | +41 58 317 9500 |
| Greece | +30 211 198 6733 | | The Netherlands | +31 (0)20 2255900 |
| Hong Kong | +852 37601378 | | Middle East | +45 3977 4001 |
| Italy | +39 02 36682929 | | United Kingdom | +44 207 151 2100 |
| Japan | 0120-007-390 | | | |