Saxo Bank does not offer trading in domestic Russian stocks, however clients can trade a wide range of ETFs and depository receipts tracking the performance of Russian companies and sectors.

You can find a list of ADRs / ETFs linked to the performance of Russian companies, sectors and economy in general, going to a Watchlists > Stocks by region > Stocks Russia LI/ADR.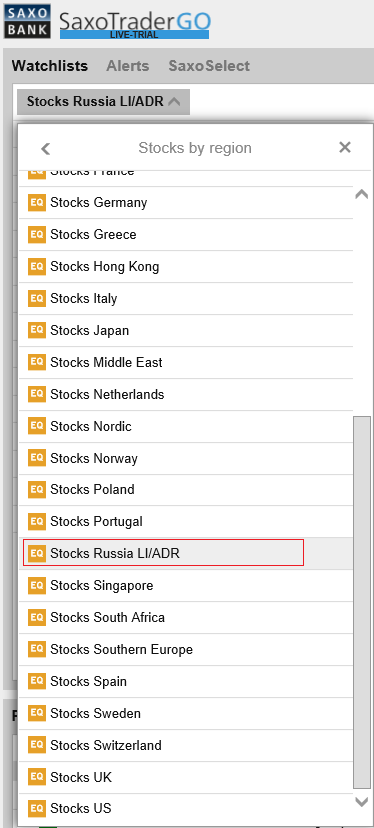 It is also possible to search for particular company directly in a Trade Ticket or using a Find Instrument option.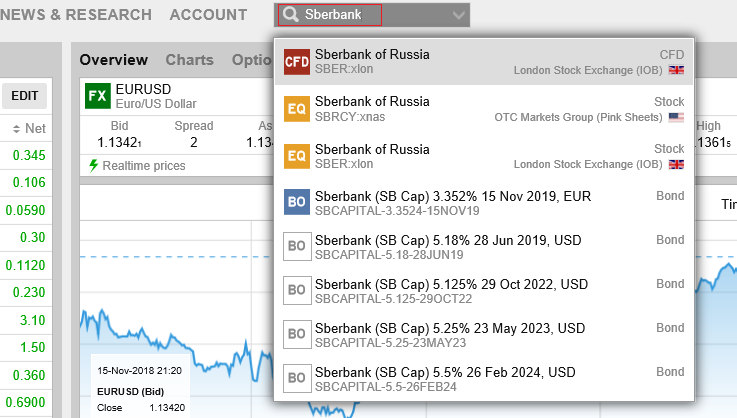 To see the full list of Equities and ETFs Available please, visit our website.