News, Market Analysis, Calendar, Trade Signals, our Quarterly Outlook and more useful insights are available on our platforms under Research.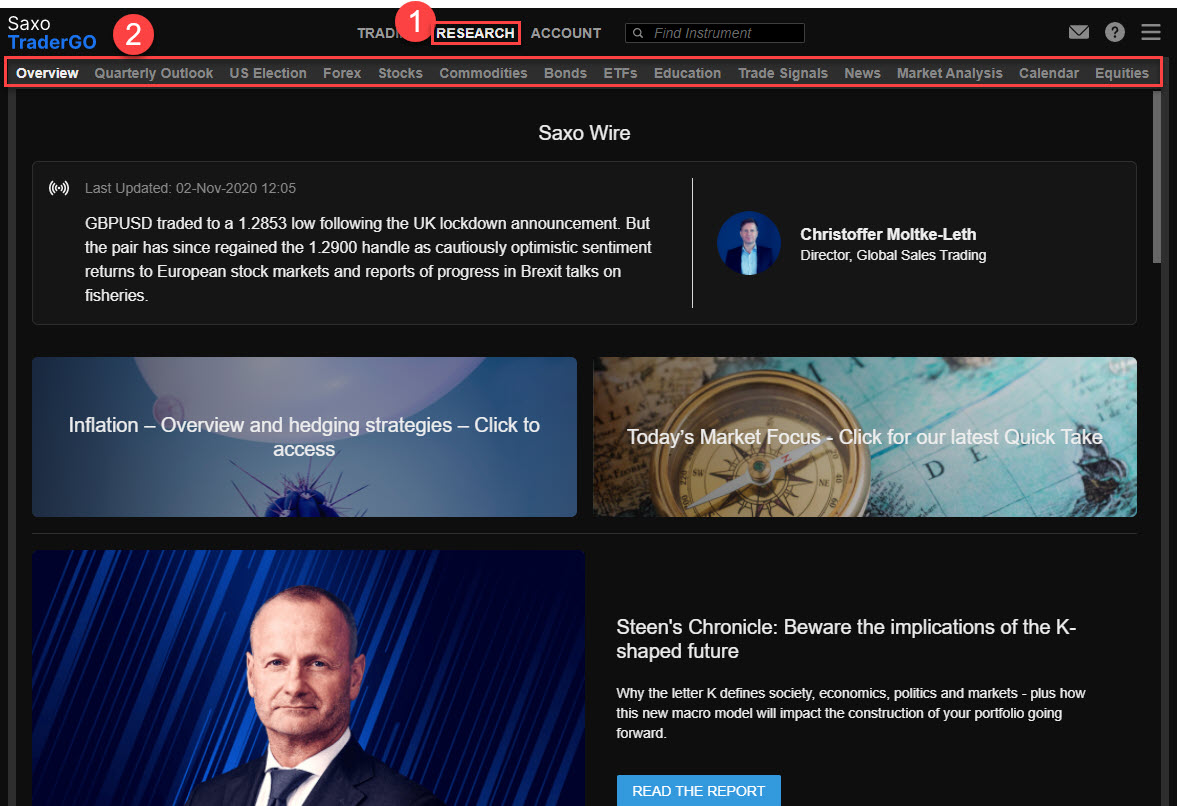 If you don't have an account yet, you can preview the platform here: https://www.saxotrader.com/sim/instant-demo/InstantDemo-EN-gb/research/overview/overview
Saxo Markets also provides a wide range of financial news, reports, analysis and opinion pieces regarding macro trends and specific markets. Visit https://www.home.saxo/en-gb/insights/news-and-research to find out more.