In order to receive live prices for stock options, you must subscribe to the relevant exchange.
Please be aware, that access to real-time prices for the options and the underlying stocks may require 2 different subscriptions.
To subscribe go to Menu> Subscriptions and go to the Futures & Options section.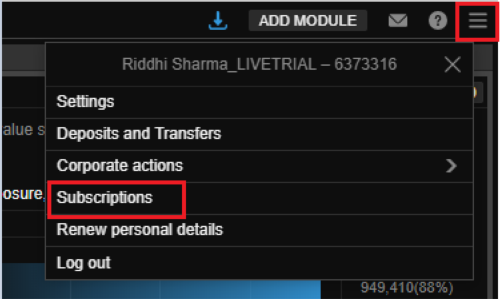 You can see, where a particular option or stock are traded, by looking up the trading conditions.
It can be viewed from the trade ticket, instrument section - see below, or alternatively by going to Account > Other > Trading Conditions.
In below example, in order to subscribe to live prices for Apple stock option, you should subscribe to the OPRA (Options Price Reporting Authority).