In order to receive live prices for stock options, clients must to subscribe to the relevant exchange.

Please be aware, that access to real time prices for the options and the underlying stocks may require 2 different subscriptions.

You can subscribe to live options prices under Menu> Subscriptions by going to Futures & Options section.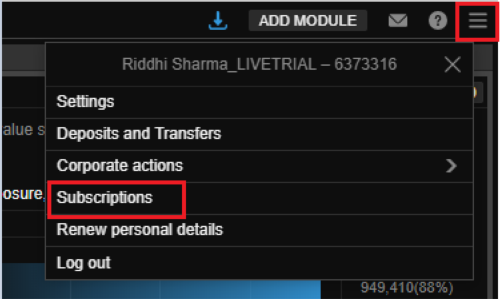 You can see, where a particular option or stock is trading, by looking up trading conditions.
It can be viewed though a trade ticket, instrument section - see below, or alternatively by going to Account > Other > New Trading Conditions.
In below example, in order to subscribe to live prices for Apple stock option, you should subscribe to the OPRA (Options Price Reporting Authority).