In order to access live prices for stock options, you must subscribe to the relevant exchange.
Please note that access to real-time prices for options and the underlying stocks may require two different subscriptions.
To subscribe, please navigate to main menu > Subscriptions and select the Futures & Options tab.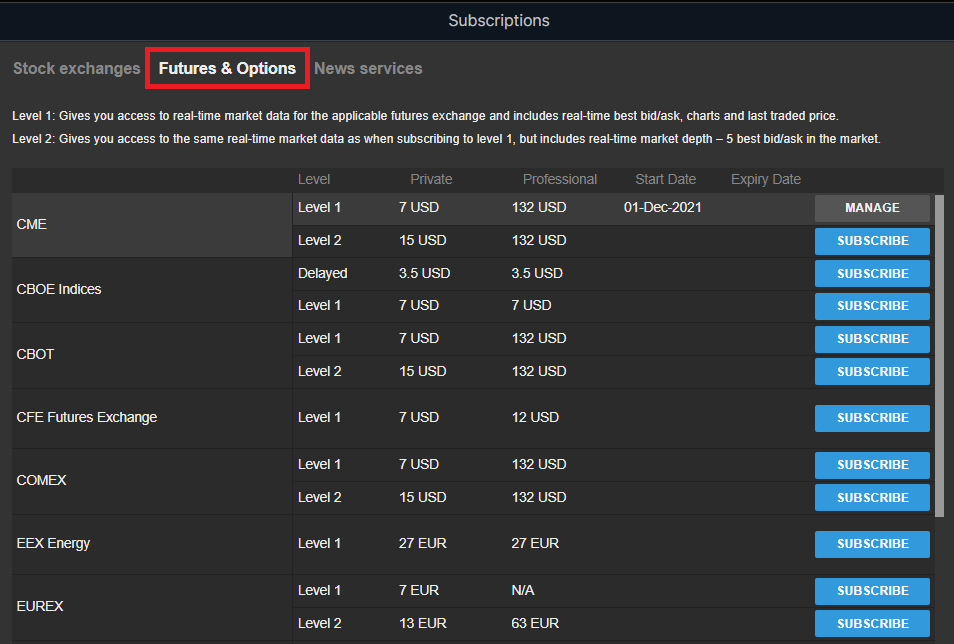 You can check on which exchange a particular option or stock trades by looking at the Trading Conditions. This can be accessed directly from a Trade Ticket, by clicking the 'i' at the top of the ticket and then selecting the 'Instrument' tab:
Alternatively, you can also navigate to: Account > Other > Trading Conditions.
In the example above, in order to subscribe to live prices for Apple stock options, you should subscribe to the OPRA (Options Price Reporting Authority) exchange.
Note
Subscriptions are not available through Mobile apps. In order to access Subscriptions on the mobile phone, you need to log in using one of our desktop platforms.