A breakdown of the costs associated with an active stock position can be found in the Position Details window. This includes commission, exchange fees (for Greek Shares) and taxes (where applicable).
To find this, right-click on the position line and select Position Details.
Please see the example below, taken from SaxoTraderGO: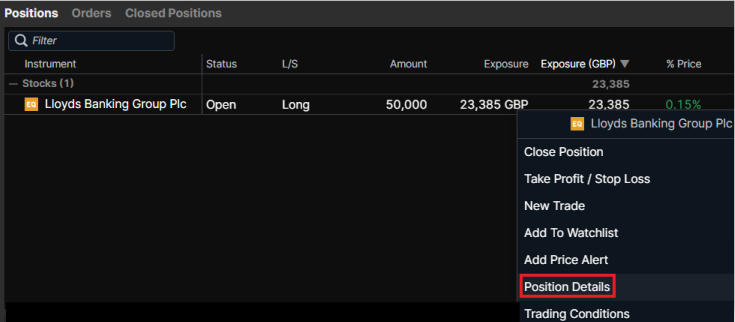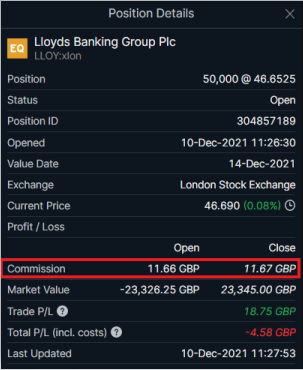 For historic trades, please go to Account > Historic reports > Trades.
Please visit our web page for further information regarding Equities Trading Conditions.