It is possible to roll your expiring Futures position to a next month by closing your existing position and open a new one, using a trade ticket. Alternatively, the same can be done by using Futures spreads.
See below example from SaxoTraderGO.
Go to Trading > Find instrument > search for Futures Spreads with icon

.

Choose order type, buy / sell, amount and duration. Check buy / sell legs and trade details before placing an order.
In below example when executing a Buy order, Light Sweet Crude Oil (WTI) - Oct 2020 will be bought and Light Sweet Crude - Nov 2020 Oil (WTI) will be sold.
Presented scenario suits clients who are rolling their Light Sweet Crude Oil (WTI) - Oct 2020 short position - they become short next month Nov 2020.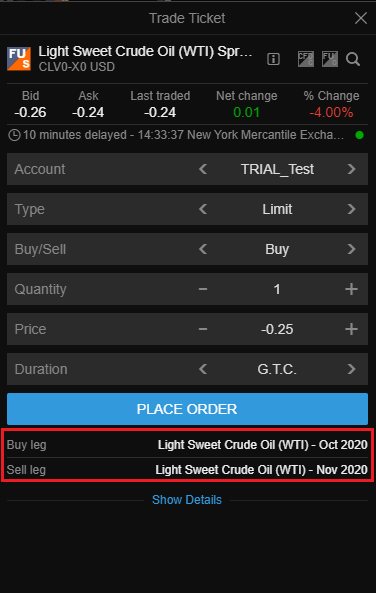 Read about Futures Trading Conditions on our web page.