Saxo Markets offers a tiered margin methodology as a mechanism to manage political and economic events that may lead to the market becoming volatile and changing rapidly. With a tiered margin, the average margin requirement ('Blended Margin Requirement') increases with the level of exposure.
The opposite is also true; as the level of exposure decreases the margin requirement also decreases - see an illustration for Barclays CFD margin below.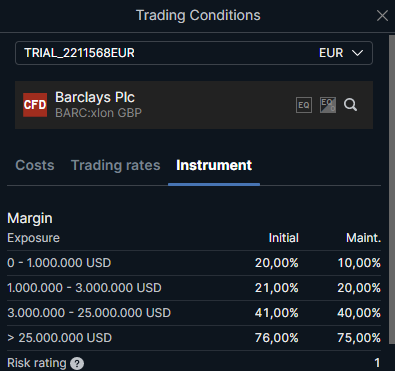 Saxo Markets employs a tiered margin methodology for single-stock CFDs, ETF CFDs, Index CFDs, FX Spot, Forwards, and FX Options.
You can learn more about Saxo margin requirements on our website.