The CFD exposure limit is a restriction on the size of a CFD position each individual client can maintain.

The trading platform will not allow clients to place orders that exceed the CFD limit if executed.

The exposure limit can be found in the trading platform under Account > Other > New Trading Conditions by looking up a particular CFD and going to the Instrument section.
Please see an example for the Apple CFD below.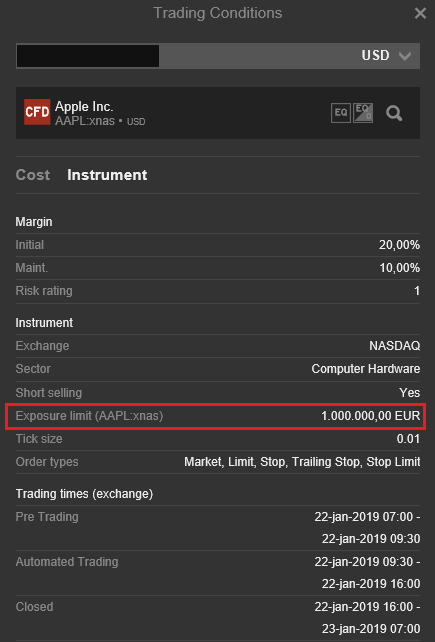 The restriction is set by the Saxo risk management department and depends on factors such as CFD rating, stock liquidity, volatility and other market conditions.

In the event of a CFD exposure limit change, existing client positions will remain unaffected, however future trades and positions will be subject to the new exposure limits.