Stop and Limit orders are used to either enter or exit the market at a specific price.
Limit orders are typically used to enter the market at a certain price level or to take profit.
Stop orders are typically used to protect your investment if the price falls.

SaxoTraderGo/SaxoTraderPRO

SaxoInvestor*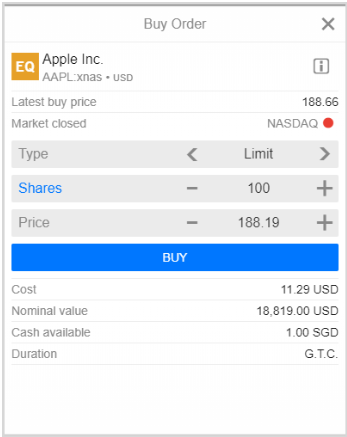 *Note SaxoInvestor is currently available in Denmark, Poland, Singapore, Australia, Hong Kong, France, The Netherlands, Belgium and the MENA region (UAE, KSA, Bahrain, Kuwait, Qatar, Oman, Lebanon, Jordan, and Egypt).