You can find stock, stock CFD, option, and futures trading times in the Trading Conditions > Instrument section via the trading platform.
To open Trading Conditions - right mouse click on the position line in the watch list, chart, or your open positions or click an (i) icon in a trade ticket or a product overview.
Please be aware, that trading times are shown in exchange local time.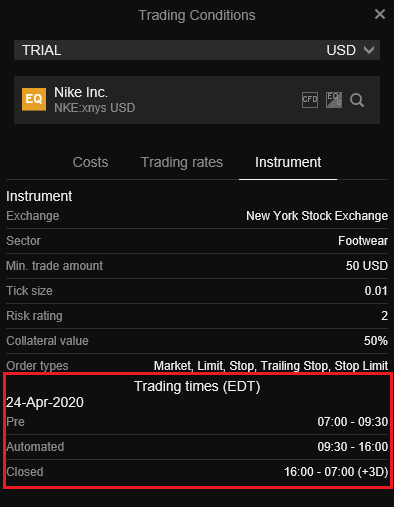 For other instruments, please click the relevant link below: