You may experience cases where a CFD is not available for short selling. This might be due to measures put in place by the local financial authorities in order to protect the integrity and quality of the securities market. As a consequence, the changes may affect short-selling of related CFDs.
You can always see if a CFD is available for short selling in the trading conditions under Instrument.
Below you can see an example of an instrument that currently cannot be shorted: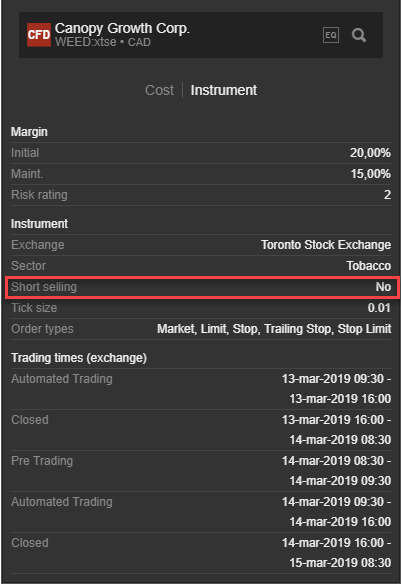 Note that the state of the instrument is not static and can change due to risk, availability of shares in the market, etc.