A watchlist is a list of instruments such as stocks or ETFs that you want to keep an eye on and eventually invest in.
It's easy to build your own watchlist. Watch the video or read the step-by-step guide below:
Note that you can also create lists that update dynamically based on filters by using the Screener.
Create your watchlist in SaxoTraderGO
From the Trading area, go to Watchlists and click on New
In the pop-up, give a name to your list, and Save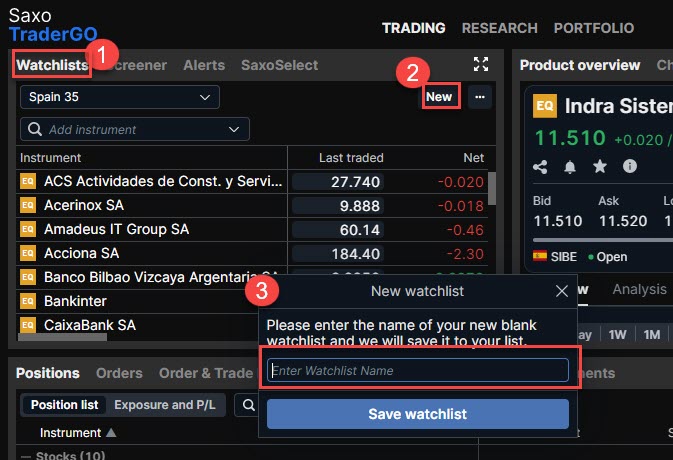 Add instruments to your watchlists
You can add instruments to your lists from many different places.
You can search for a stock directly from the Watchlist section:

Or you can add it from the Product overview and many other areas of the platform:
or you can right-click on a stock in your Positions table and then click Add to Watchlist:
Create your watchlist in Investor
Click on the star icon in the top-right corner
Click on New
In the pop-up, give a name to your list, and click Create