To add funds to your account:
1. Credit or debit card
Note: There are restrictions regarding the countries we accept cards from, please read more here https://www.home.saxo/-/media/documents/payment-instructions/card-payments-info-for-faqs.pdf
Choose the card type that you wish to use followed by the total amount you would like to transfer
Enter the following card information in the correct fields: card number, card owner's name, expiry date, security code (cvv/cvc) and billing address. You can then complete the transfer by clicking on 'Make Payment'.
! Please, be aware, that it is not possible make a card deposit to saving account (Aktiesparekonto) for Danish clients.
Please note that you can only register 3 credit- or debit cards at a time. If you need to deregister a card that is no longer in use, you need to create a case with information about what card needs to be deregistered.
2. Bank transfer
You will need your unique Saxo Bank account information in order to fund through a bank transfer. Please note that Saxo does not accept payments from accounts that are not on your name (3rd party payments).
Click on the box Funding Instructions
Select the currency for the transfer
Select the Saxo account ID you want to fund
The Funding instructions module will display all the information needed for a bank transfer:
IBAN number
Registration number (Transfers in DKK)
Saxo SWIFT: SAXODKKKXXX
Receiving bank information
Intermediary bank information if required
The account holder/receiver information is your full name and address.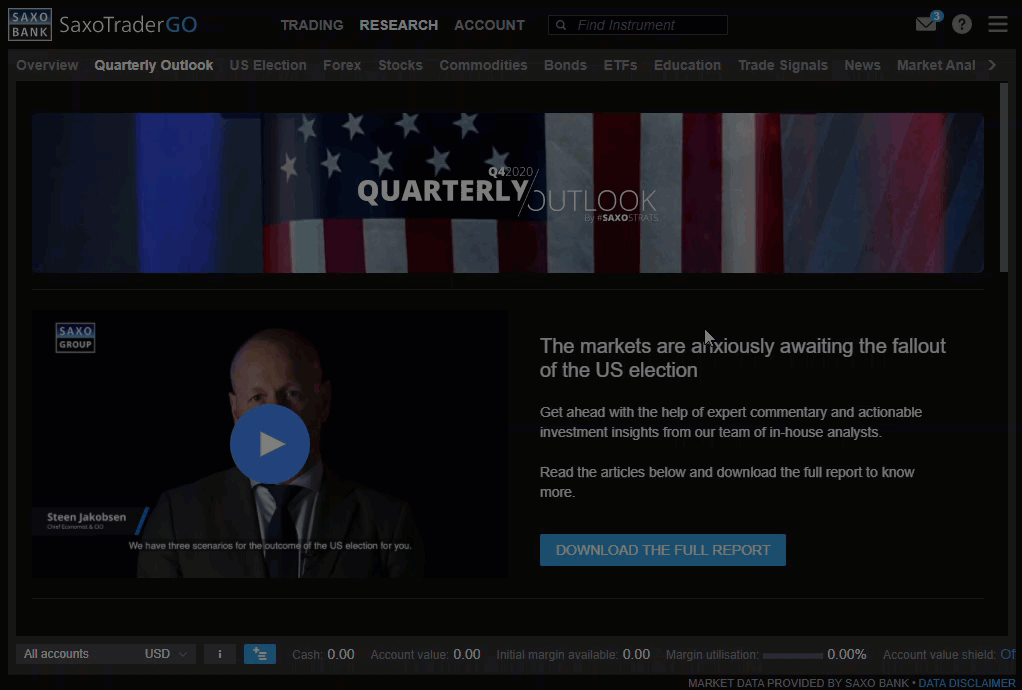 Note: For transfers from Danish banks, do not use 'Straksoverførsel', as it will result in a declined transfer.
3. Securities transfer
To transfer your stock portfolio to Saxo, please submit a transfer request, as described in the following article: How do I request a securities transfer?
Please be aware that it is only possible to transfer stocks that are registered in the same name as the Saxo Bank account holder.
! Please, be aware, that it is not allowed to transfer stocks to saving account (Aktiesparekonto) for Danish clients.
Note: Stock transfer can take some time to process, as the request needs to also be processed by your current portfolio holder when Saxo contacts them on your behalf.