You can perform securities transfers to or from Saxo Bank from your online account:
Click Menu > Deposits and transfers > Portfolio transfer
Please be aware that the transfer to or from the savings account (Aktiesparekonto) for Danish clients is not permitted.
To complete the transfer request you need to provide the following information:
Which Saxo account you intend to transfer the securities to/from.
Whether you want to transfer to or from Saxo.
The broker details of the sending/receiving bank/broker.
Which securities you intend to transfer (find them by searching in the search field).
The quantity of securities and the price to be shown in the platform.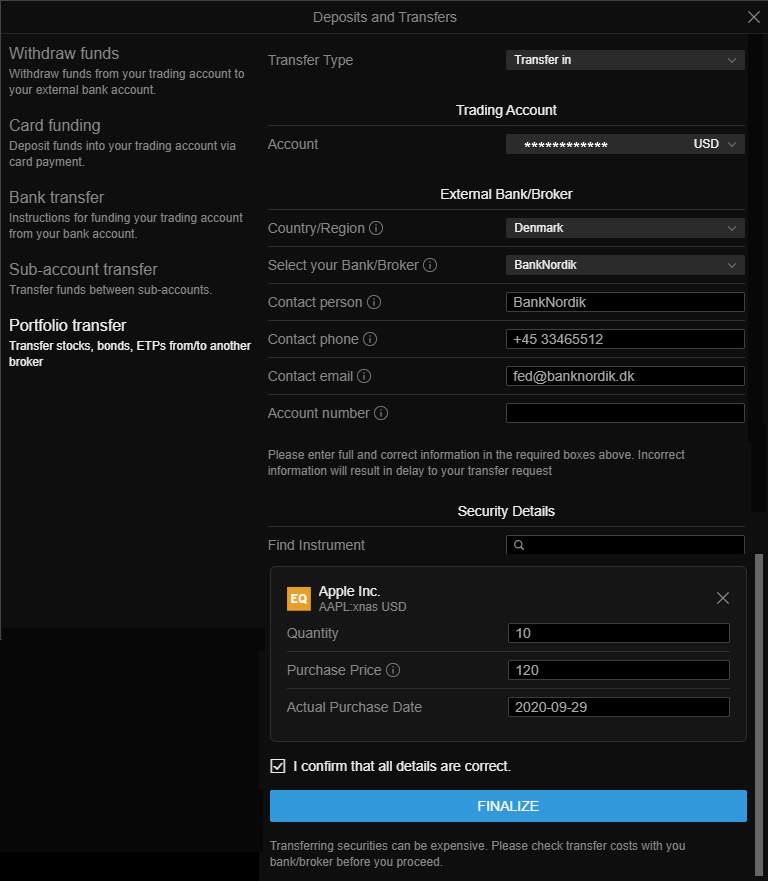 You can find the costs of transferring securities from Saxo here.