Where an instrument currency is different to the account currency, currency conversions of trading costs as well as profit/loss from trading activities are executed using the FX Spot mid-price rate at the time of closing the position, plus/minus 1 per cent.
We charge Platinum clients no more than plus/minus 0.75 per cent, and VIPs no more than plus/minus 0.5 per cent.
General information about currency conversion fees can be found on our global website.
The rate used for currency conversion of amounts booked to your account is shown in the trading platforms under the Trades report.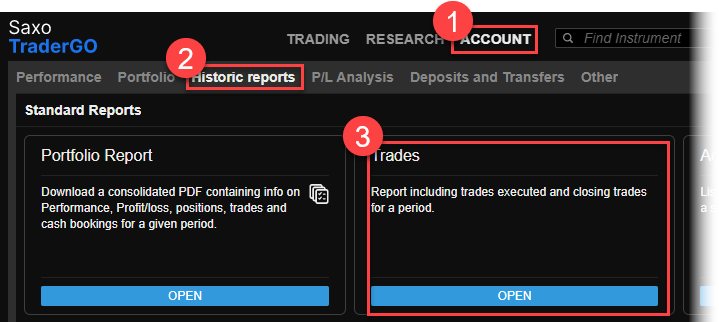 In this example the account is in DKK while the instrument is traded in USD