It is possible to personalize an account name.
Login to SaxoTraderGO
At the bottom of the screen, select the account you want to rename (if you have more than one).
Click on the 'i' icon next to the account.
Click on the blue account name (TRIAL_2211568 in our example).
Type your desired name and click OK. In the following example it was renamed to TRIAL_FOREX.
Note: the new name can be max. 15 characters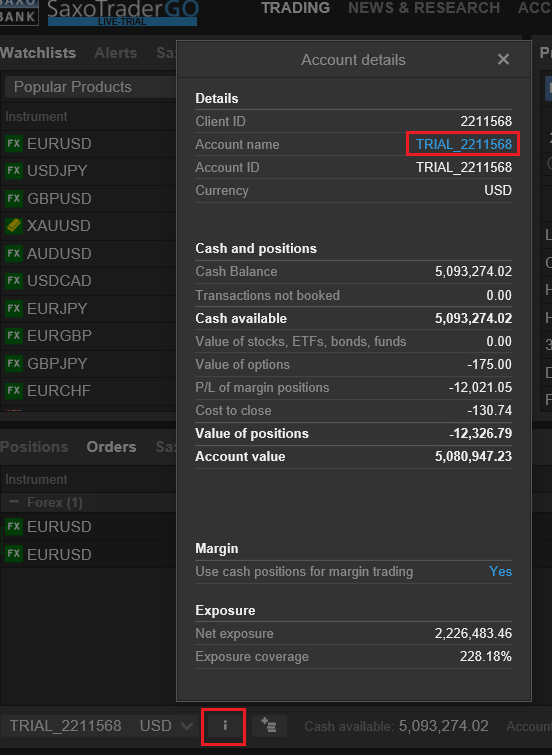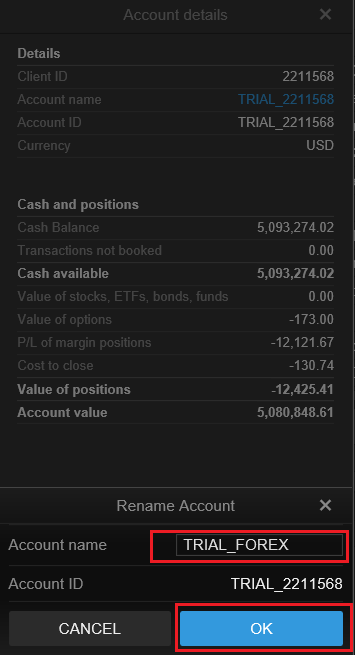 Remember that communication with Saxo will always be based on your actual account ID and not the personalized name. Hence always mention your account ID when contacting us.