Saxo offers access to a number of Exchange Traded Products (ETPs) related to cryptocurrencies.
You can find our selection of ETPs by selecting ETFs in the search menu and entering the relevant keyword.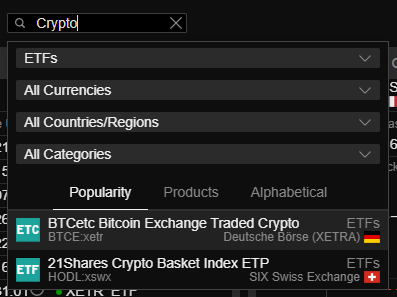 Please note that regulations around Crypto trading differs between countries and regions, hence we might not be able to provide access to Crypto derivatives in your region.