To submit missing information for client documentation renewal, please access the ticket on the trading platform.
SaxoTraderGO: Navigate to Account > Other > Contact support > My tickets
SaxoTraderPRO: > Contact support > Create support queries... > My tickets
SaxoInvestor (only available in Denmark and Singapore): Navigate to the Settings icon > Contact support > My tickets
Find a ticket related to client documentation renewal and click Show ticket to see a description of missing information / questions.

Please enter any missing information / answer questions in the description field.
If you are not certain how to answer questions or requirements are not clear, please write your questions in the same field and we will be happy to clarify it.
Attach files if required by using ATTACH FILES button
Click SUBMIT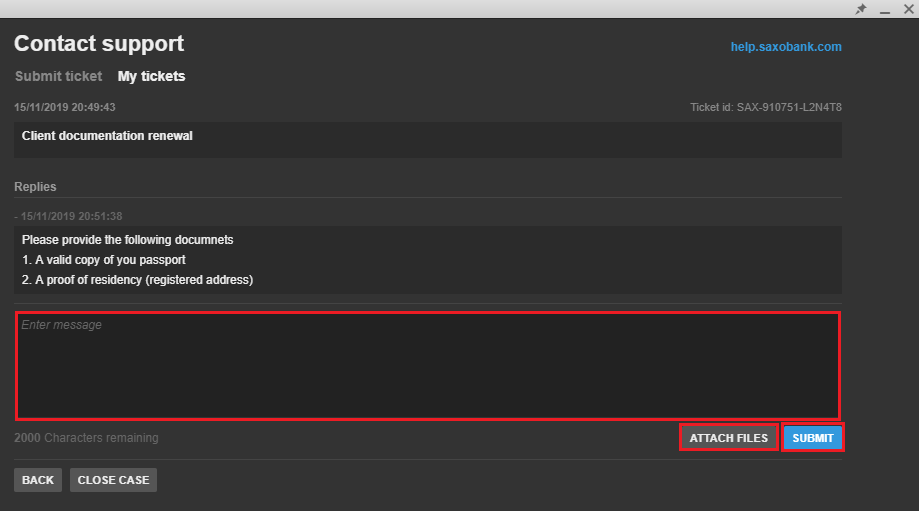 We will review and register the information that you provided.
We will also inform you in case we need additional clarifications.