Total P/L is the end-of-period Account Value adjusted for the beginning-of-period Account Value and changes resulting from cash and security transfers. Adjusting for cash and security transfers allows for an analysis of P/L without factoring in capital inflows and outflows that can inflate or deflate the P/L observed in a given period e.g. large cash deposits to the Account or losses reflected from security withdrawals. Total P/L is measured for a specific period, such as from the beginning of the year to yesterday's end-of-day and is calculated as:

The figures in the screenshot below are used to illustrate how Total P/L is calculated.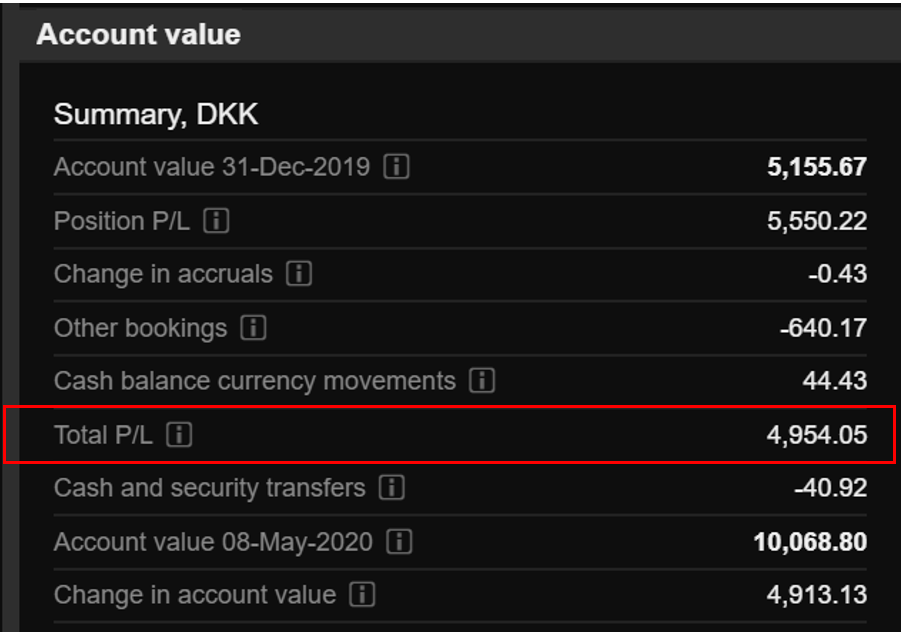 Total P/L calculation:

See how the Account Value is calculated.