Yes, for accounts where Assets Under Management (AuM) is minimum AUD 100,000 or equivalent, we can setup a sub-account in another currency.

To request for a sub-account, please:
Login to the platform.
Go to the sub-account request form (example below), select currency, accept the conditions and submit. The sub-account form is found here:
SaxoTraderGO/PRO: > Contact support > Create a support request > Sub-account request
SaxoMobile: Menu > Contact Support > Sub-account request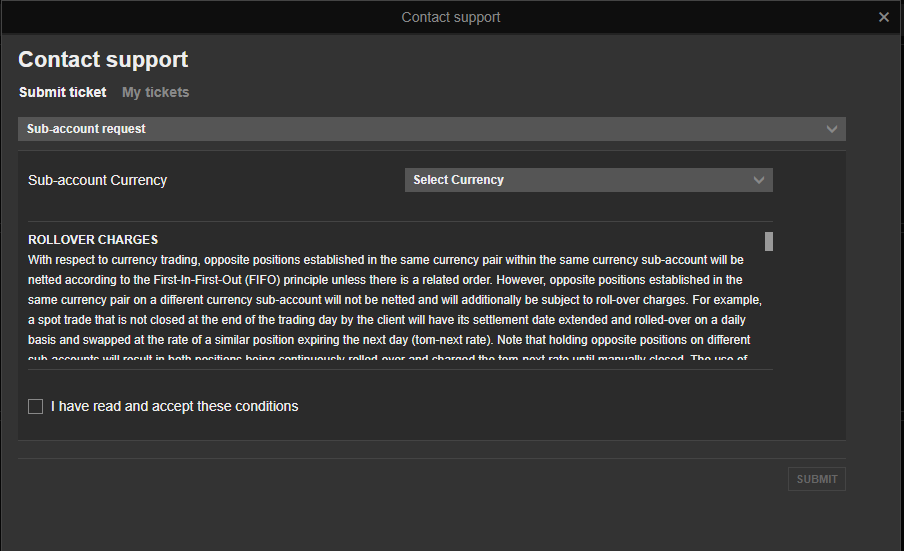 A few important notes on sub-account:
Before you do a trade, you will have to choose which sub-account you wish to trade from. If you do not choose a sub-account, the system will choose your default sub-account.
We are not able to reverse a trade that was executed on the wrong sub-account.
If you have accidentally chosen an account with insufficient balance, your trade will still go through, and the cash balance on the respective sub-account will go into negative.
A negative cash balance in each respective sub-account will be subject to interest.
A trade can only be opened and closed on the same sub-account.
To transfer funds between sub-account, please read this article: How do I transfer funds between sub accounts?
To transfer Stocks and Bonds between sub-account, please read this article: How do I transfer positions between my sub-accounts?