The simplest way to close a position partially is to open a new position in an opposite direction on required quantity.
This methodology applies for all products.
In an example below, client is holding a long position, 10 CFDs of Germany 30 and wish to reduce to 5.

He opens a trade ticket and sells 5 CFDs of Germany 30 at market (it is also possible to choose a different order type).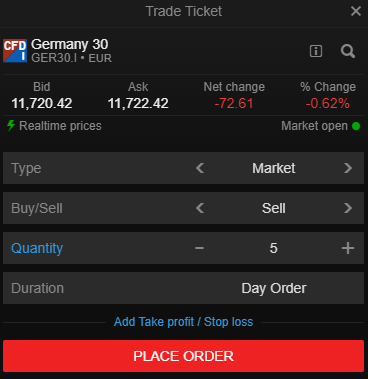 Now client has only 5 CFDs of Germany 30 in his portfolio.

As you can see in above screenshot, both 10 CFDs long and 5 CFD short are showing in Positions module, with net long position of 5 CFDs.
Opposite positions will be net out end of the day, unless they have Related order or opened from different accounts. Please read more about Position netting.