Use the depth trader module to place and manage orders in relation to the Level 2 order book in real-time*. For an introduction to this tool, watch the video and the additional information provided in this article:
To open the Depth Trader, go to Add Module> Depth Trader and add the instrument you want data for.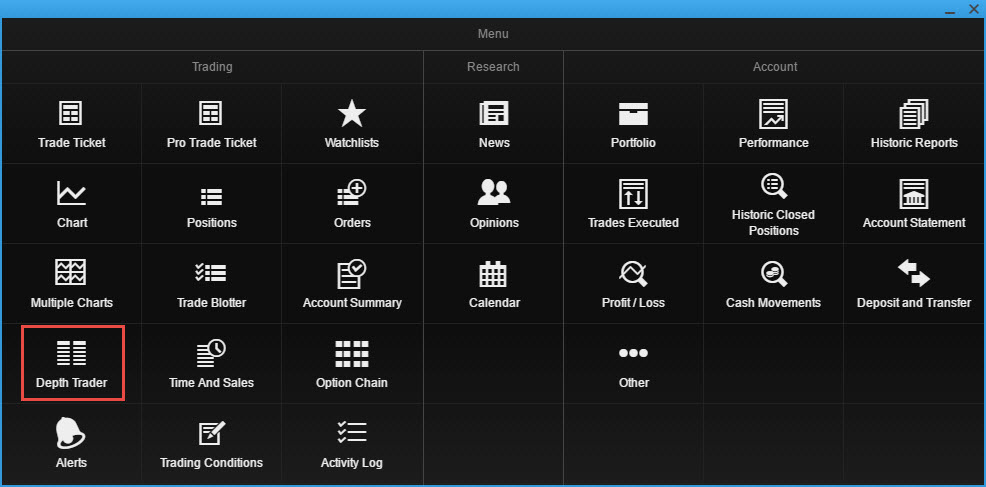 Here you can see the order book (*Level 2 data subscription required) and manage your own stocks, CFDs and futures orders.