If you wish to receive live prices for a particular instrument and need to check which exchange you should subscribe to, you can view it in the platform. 
SaxoTraderGO and SaxoTraderPRO
Open a Trade Ticket - check the Exchange name.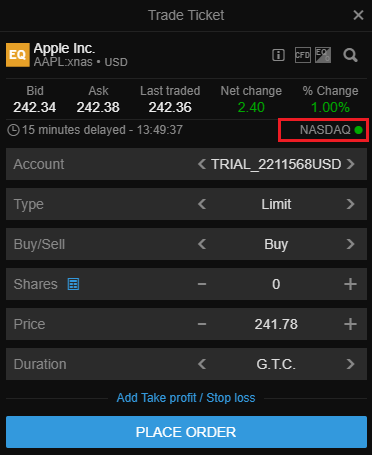 SaxoInvestor*
Go to the instrument, in the example below Novo Nordisk, and click on the "i" icon. Under the Instrument tab you can see what the exchange is.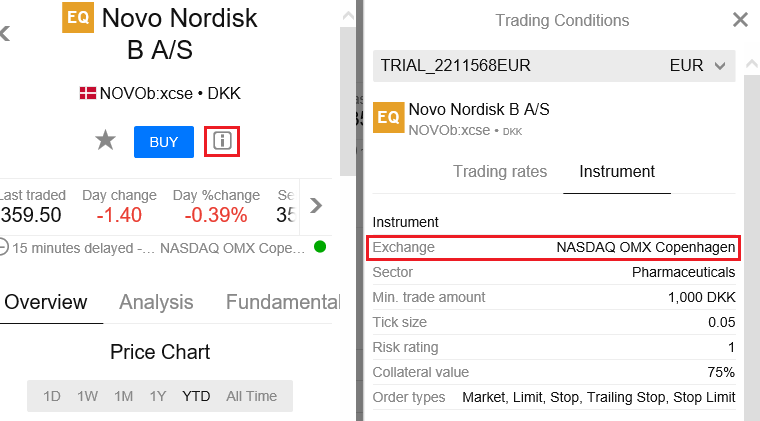 *Note that SaxoInvestor is currently available in Denmark, Singapore, Australia, Hong Kong, France, The Netherlands, Belgium and the MENA region (UAE, KSA, Bahrain, Kuwait, Qatar, Oman, Lebanon, Jordan, Egypt).