User ID

If you have forgotten your Login ID please call us.

Password

If you can't remember your password you can click on I forgot my password available on the login of our trading platforms. Please follow the steps to reset your password.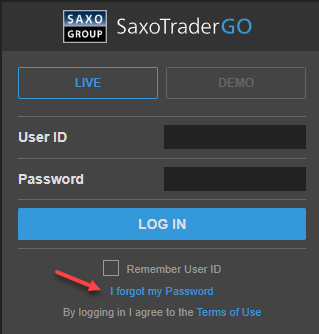 Alternatively, you can use below link to reset your password:

https://www.home.saxo/accounts/password-reset

If the above does not solve your problem and you still can't login, please refer to the following article, explaining password reset flow and potential issues.