Detailed information about a particular stock can be found under Product Overview.
See below example from SaxoTraderGO.

Switch between Summary, Analysis and Fundamentals to view the company data.
Summary: General information about a company, including a Market Cap, Sector, P/E etc..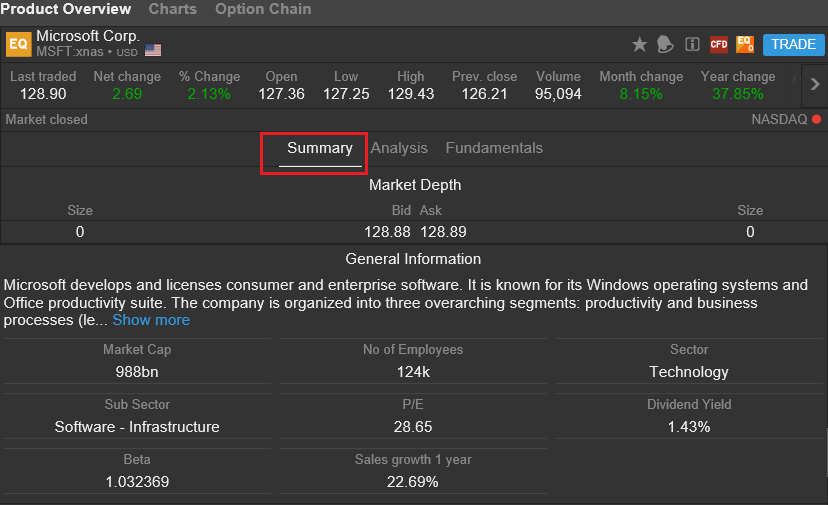 Analysis: Latest analysis of a security, provided by TipRanks.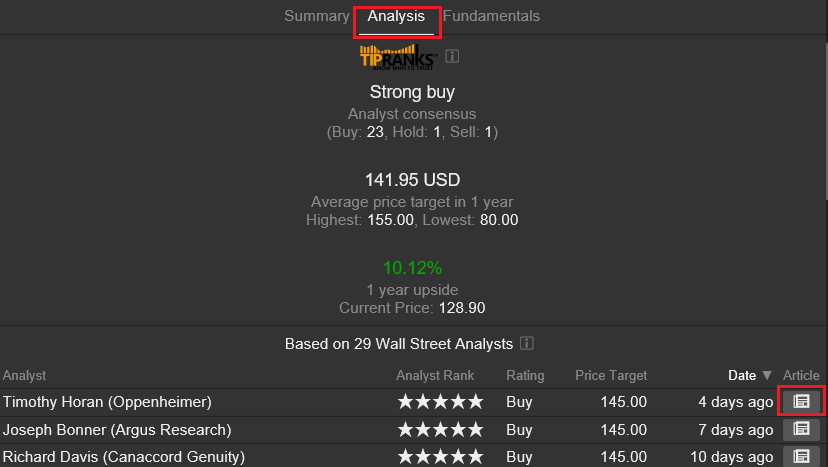 Fundamentals: Financial data (Income, Balance sheet, Key numbers)