The product screener can be used to create dynamic watchlists, based on screening criteria including Country, Exchanges, Market capitalizations (USD), Analyst Consensuses, Listing, Price/Earning, Currencies
Results can be sorted (ordered) by % return, Popularity, Market capitalization (USD), Dividend yield, Price / Earnings, Sales growth 1 year, Upside to the analyst target price, Alphabetically. 
Watch this video or read the instructions below to learn more about the Screener:
| | |
| --- | --- |
| SaxoTraderGO | *SaxoInvestor |
| | |
*Note SaxoInvestor is currently available in Denmark, Poland, Singapore, Australia, Hong Kong, France, The Netherlands, Belgium and the MENA region (UAE, KSA, Bahrain, Kuwait, Qatar, Oman, Lebanon, Jordan, and Egypt).
To add a screening watchlist
To add a new screening watchlist, select Screener > New.
Click Filter list to start adding your filters.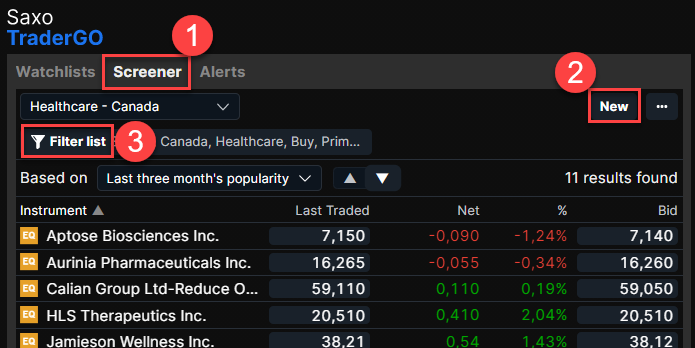 You have 3 tabs to select you screening criteria from: Descriptive, Fundamental and Technical.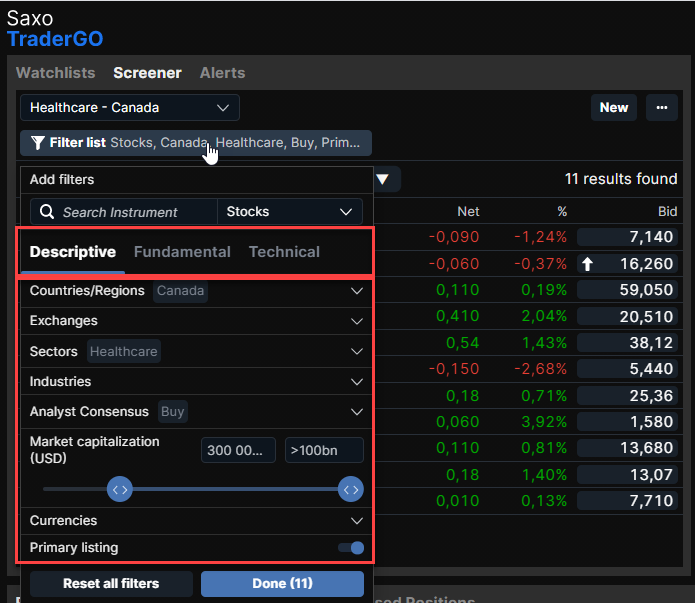 Once you have added all your filters, you can sort the results by % price change, by popularity, alphabetically and many more criteria.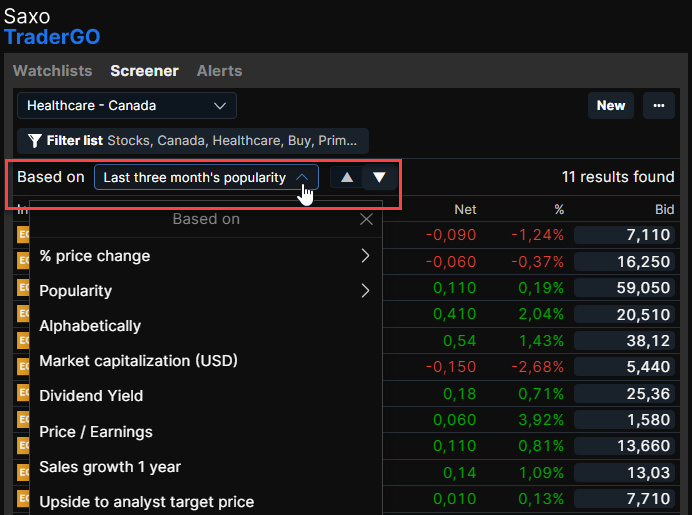 Click the "..." button to rename or delete the list.

The contents of a screener list are refreshed when the list is loaded or when the filters are amended.
It is not possible to add additional instruments or manually rearrange a screener list.