You can control which Trading Products you would like to view and trade in the platform.
Go to
> Settings > Trading Products
Select the products you would like to enable and click Apply.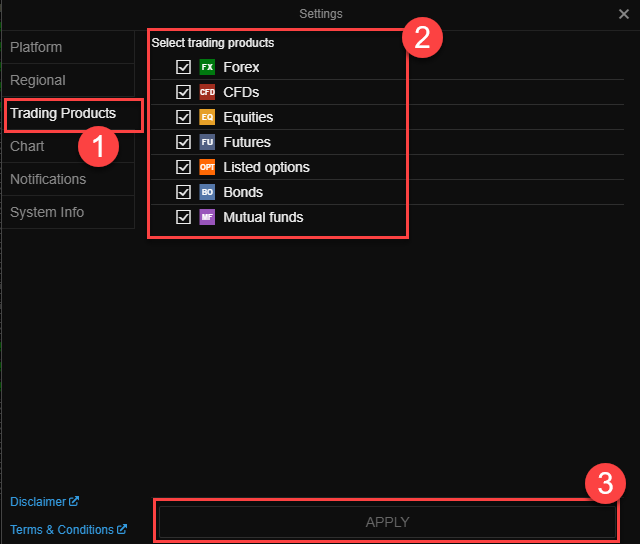 Do note, if there are certain Trading Products you cannot enable, it might be related to your Suitability Test status. Please refer to this What is the Appropriateness Test and how can I retake it?