The error message "Login was unsuccessful. Please correct the errors and try again" appears after too many failed attempts to log in (wrong User ID or Password).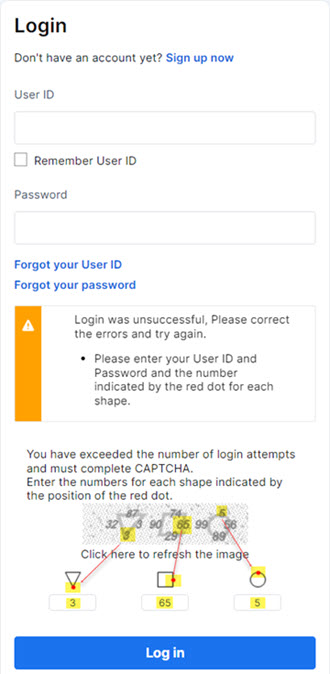 All you have to do is:
Type your user ID and password again
In the white boxes, type in the number that is in the position indicated by the red dot.
Press Login

If you have forgotten your password or user ID, click on "I forgot my password."

This combination of numbers and geometrical figures is a security feature we present to the client in order to avoid computer programs to find the right password combination to access your account. The name of this feature is Captcha, a program that protects websites against robots by generating and grading tests that humans can pass but current computer programs cannot.